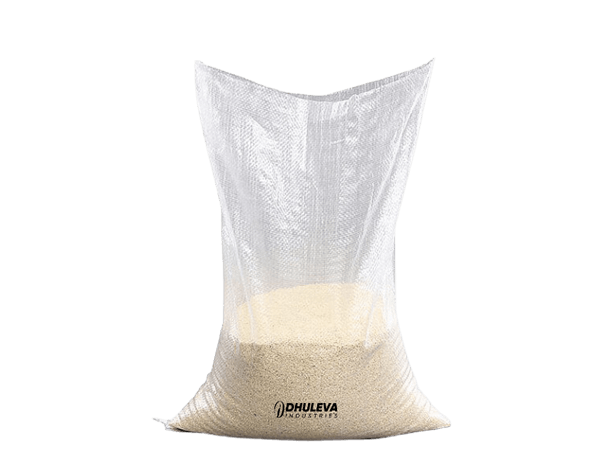 Clear Woven Polypropylene Bags
The Best Quality Clear Woven Polypropylene Bags Comes In Budget - In Udaipur, Rajasthan, our team at Dhuleva industries has now become one of the most loved names in the world of clear woven bags manufacturers. We have served a number of prestigious clients for many years. Our clients like coming back to us because of the service that we offer.
Why We?
Thanks to our advanced infrastructure, we can produce any quantity of clear woven bags for bulk orders around the year. And we can deliver our products well within time.
Our Bags
Our PP Woven Natural Transparent Clear Bags are made from premium quality fabrics. Our team weaves the fabric together. We don't prefer compromising the quality. Hence, to produce the strongest pieces of clothes possible, our team joins separate pieces of threads to create a piece of fabric. The bags that we manufacture with these fabrics are available in various size options of Clear woven polypropylene bags. And since we accept bulk orders, our price will always be reasonable.
Where to Use
As one of the most popular clear PP woven bag suppliers, we offer our products to various industries. Our bags are particularly helpful for packing:
• Food products.
• Seeds.
• Salt.
Call Us
For any inquiry regarding clear woven bags, we are just a phone call away. We also produce a number of packing solutions like packing bags, sacks, and woven fabrics, among others.