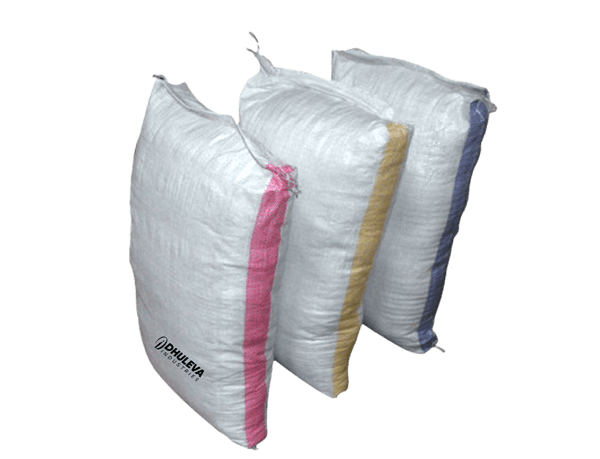 Polypropylene Rice Bags Manufacturer
At Dhuleva industries, we offer a range of packaging options for different products. One of our best-selling products is, however, PP woven rice bags. And we have a number of clients all over India who get supplies from us.
About Out Bags
As a premier polypropylene rice bags manufacturer, we maintain a strict quality control policy while producing our units. All our production goes under the supervision of a seasoned and skilled manager. We believe in going the greener way. Hence each of the bags that we manufacture is ideal for repeated usage. And our customers can recycle them, as well. And from a business perspective, our bags are reasonably priced and are easily available.
Why Use Our Bags?
As a rice PP woven bag supplier and manufacturer, we assure you that our products are ideal for packaging, storing, and even transporting food grains, mainly rice. Our materials for preparing bags never interfere with the quality of rice. And our products go in accordance with the food laws in India.
Contacting Us
Our company website provides exhaustive details on our work. Also, as a leading rice PP bag supplier in India, we understand the need to have helpful customer support. As a PP rice bag manufacturer, we strive to offer the best that we have.