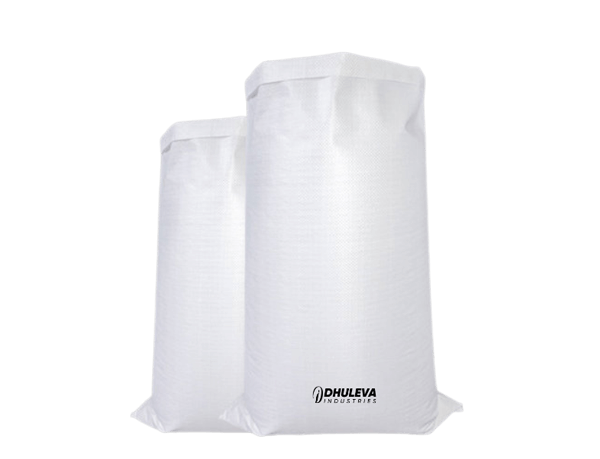 PP Laminated Bags Manufacturers
A PP laminated bag Supplier that Thrives on Customer Satisfaction - Polypropylene or PP is the material of choice for the manufacturers of laminated woven bags. We at Dhuleva industries are ace in this production. All our packing boxes are absolutely recyclable and free of any contaminated materials.
Our Bags
The laminated woven polypropylene bags that we produce have unmatched tensile strength. Moreover, they are tear-resistant and durable. We have a huge clientele. Our team strives to offer our patrons the widest range of feasible products. Accordingly, our laminated polypropylene bags are available in various shapes and sizes. It helps our team to cater to all unique requirements.
Why PP Bags?
We have gained popularity as a dedicated PP Woven laminated bag supplier. Our products are not only cost-efficient, but they are also flexible, durable, cost-effective, and easy to manage. Since our team is trained to produce bags in just about any size and shape, our bags are helpful for packing an array of products.
Why We?
As a laminated PP woven bags manufacturer, we ensure that our bags are effortless to stack, tamper-proof, and do not let any foreign particles in. We also export our PP laminated woven fabric, as well as finished products, too many international enterprises.