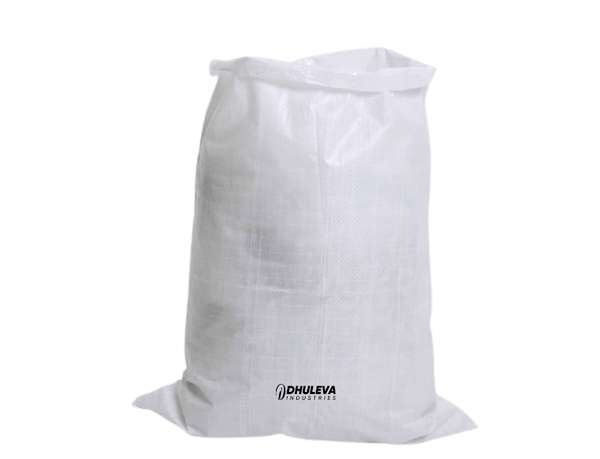 Top PP Hemmed Bag Manufacturer in India
Top Hemmed Bag Manufacturers in India - There might not be any dearth of hemmed bag manufacturers in Udaipur. However, our team at Dhuleva industries has etched a distinct name for more than a reason. Though based in Udaipur, we are one of the top hemmed bag suppliers in India.
Our Claim to Fame
As one of the popular bag manufacturers in Udaipur, we have the best in-line PP woven top hemming bag machines. This is why our products are unmatched in quality. We can also customize our products as our clients need them to be. Our customer service is always at our customers' service. No wonder they get the best service for their investment.
Sack Woven Top Hemmed Bags
Our growing popularity is not only for the international standard Sack Woven Top Hemmed Bags that we offer. With the growing demand for our products, we have equipped our workforce with the latest technologies and training. And with committed leadership, our hemmed PP woven sack and other products are one of a kind.
Our Products
Our teams hem the PP woven bags, especially when we do not laminate them. Also, PP woven top hemmed bags are easy to open from the mouth. And all the bags that we produce are long-lasting, lightweight, and have a flawless finish.