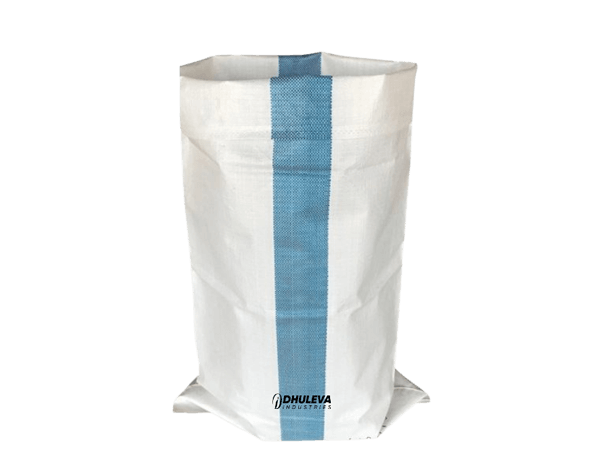 Food Packaging Bag Manufacturer in India
Food Grain Packaging Bag - Our team at Dhuleva industries firmly believes that there is no substitute for the products that we make with pride and love in India. Even the PP woven food grain packaging bags that we manufacture gives the best quality performance, safety, and durability for the investment.
Food Packaging Bag Supplier
As an Udaipur, Rajasthan-based foodgrain bags manufacturer, we have clients all over India. We also cater to international clients. Storing food grains involves more responsibility than what it might seem on the surface. And we make so compromise with the quality and safety policy. We have the most advanced food grain packing machines. Using them, our team produces the bags in the most hygienic way possible.
Multiple Uses
Our food grain packaging bags are ideal for keeping various grains for a longer time. This includes:

• Rice.
• Wheat.
• Suji.
• Besan.
• Animal feed.
Also, our bags are available in various shapes and sizes. So no wonder our client's requirement, we have a solution fitting to all. And as a responsible food grain packaging bag supplier, we supply all our orders on time.